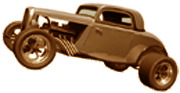 The Pledge form

Do collect pledges from your friends, colleagues, neighbours, and strangers for this event.
Charitable donation tax receipts will be issued to donors of $20 or over.

If you collect $150 in pledges, then your participation is free!

Please click the form to open and view it with printable quality.
You will need Acrobat Reader 5 or higher to open this file.

To further help with fund raising, please visit the Poster and Registration pages.